On March 13th, 50,000 masks donated by ZOOMLION at the request of the Hunan Provincial Party Committee and Provincial Government were shipped from Changsha to Italy to help the country fight against the outbreak of COVID-19. The masks will be donated to the emergency supplies distribution department in Lombardy, Italy, to assist the frontline medical staff.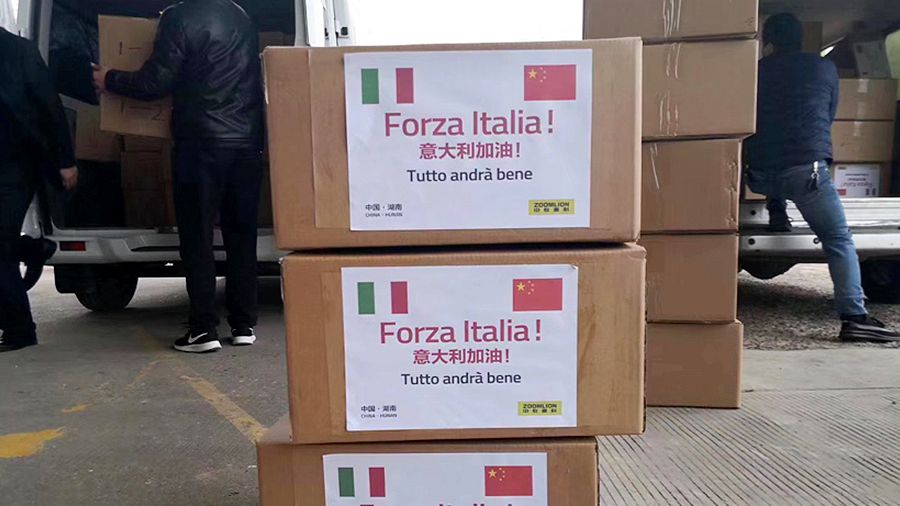 The shipment of 139 boxes containing a total of 50,000 masks. These masks were made in Hunan by the request of the Hunan Provincial Party Committee and Provincial Government. All the masks are compliance with EU standards. ZOOMLION has arranged the logistics with customs clearance within 2 days.
As ZOOMLION said, "The first batch of medical supplies will be donated to Niguarda Hospital in Milan. Earlier, ZOOMLION launched a global purchasing campaign of epidemic prevention supplies to help prevent and control the outbreak in China. In the campaign, employees and industrial parks around the world, including CIFA of Italy, actively responded and took measures, providing ZOOMLION with great help in purchasing and transporting protective supplies overseas. They supported China's fight against the outbreak and assisted with the resumption of business and production. Now we wish to help and support Italy as much as we can in return."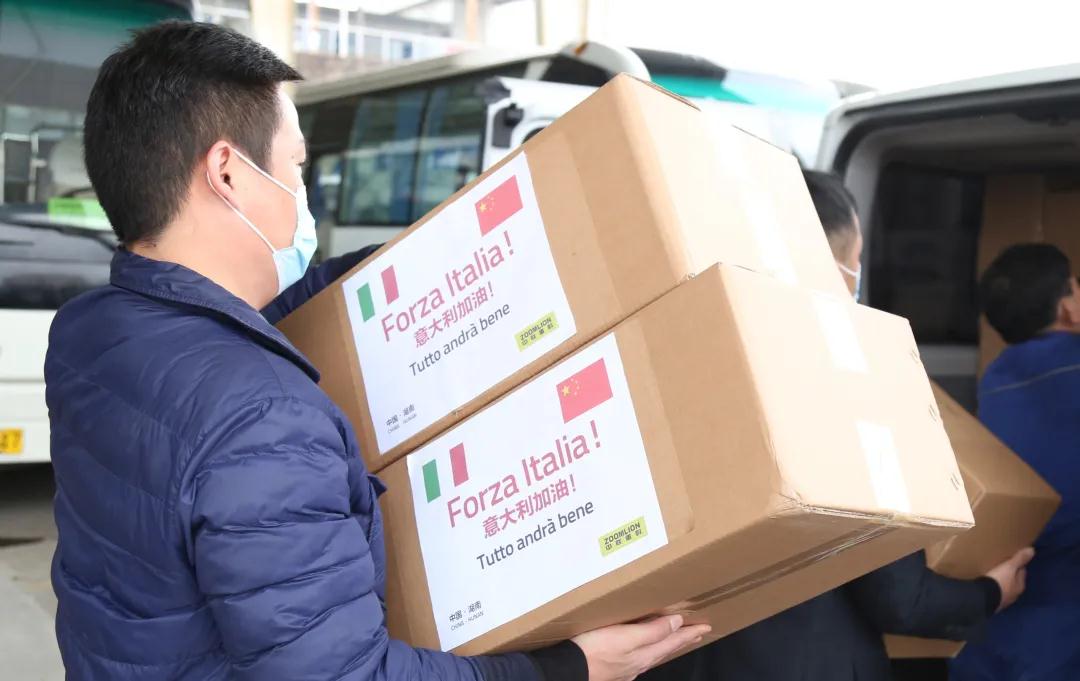 "On behalf of Lombardy, I would like to express our heartfelt thanks to Hunan Province and ZOOMLION for their assistance in this emergency," said the health officer-in-charge of the Lombardy government.
During ZOOMLION's global purchasing campaign of epidemic prevention supplies in January, CIFA of Italy collected more than 130,000 items of medical supplies such as masks, protective clothes, goggles and gloves in a very short period of time, and established the logistics distribution and transportation channels to ensure the rapid delivery to China.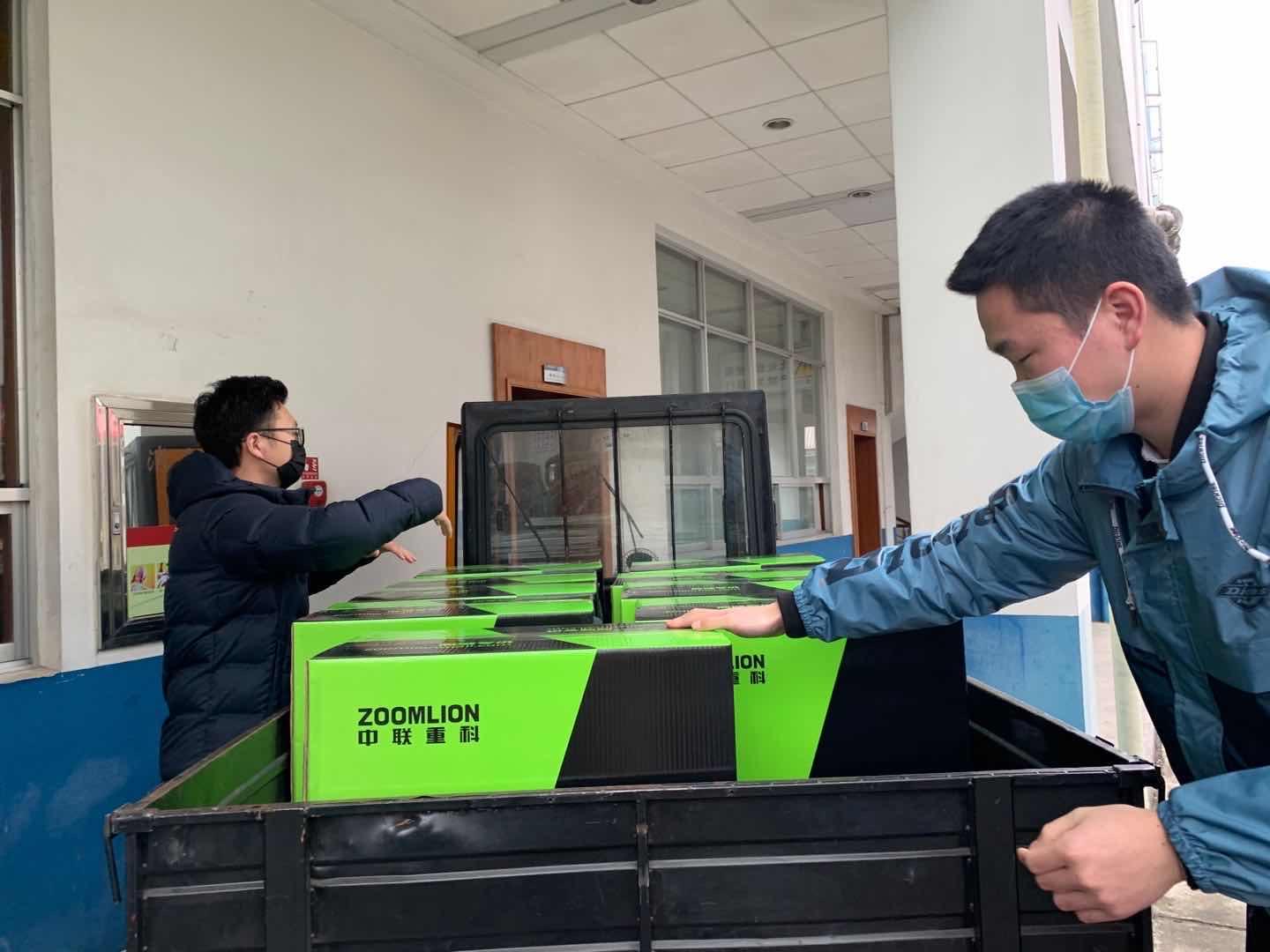 ZOOMLION and Italy have more than ten years of deep friendship. In September 2008, ZOOMLION acquired a 100% stake in CIFA, the world leader in concrete equipment. The two manufacturers have since complemented each other and shared resources. Their supply chain and marketing have attained great synergy. They have achieved a win-win solution and set a good example for China-Italy cooperation.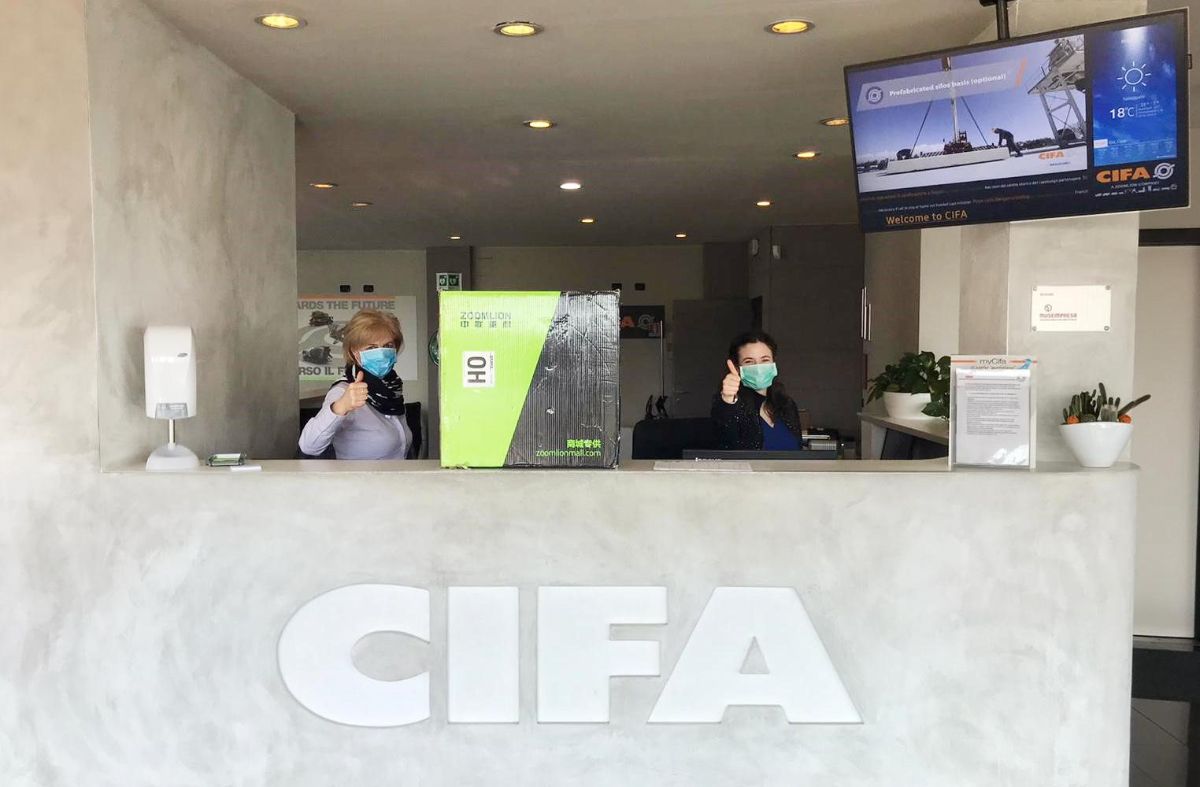 The masks sent by Zoomlion to CIFA staff have been delivered on March 19.
ZOOMLION has shown its social responsibility in the fight against the outbreak. As one of the first equipment manufacturers to lend a helping hand after the outbreak, ZOOMLION has mobilized more than 250 sets of equipment and participated in the construction of Huoshenshan Hospital and Leishenshan Hospital in Wuhan, along with "Xiaotangshan" facilities and other critical medical facilities in Hunan, Guangdong, Henan, Guangxi and Tianjin.