As bauma CHINA 2020 is fast approaching, along with the theme of Vision Creates Future, Zoomlion will bring you 5 featured highlights with the Live Stream at the largest outdoor stand in Shanghai New International Expo Centre.
Highlight 1: ZOOMLION to Present 50+ Products in the Largest Outdoor Exhibition Area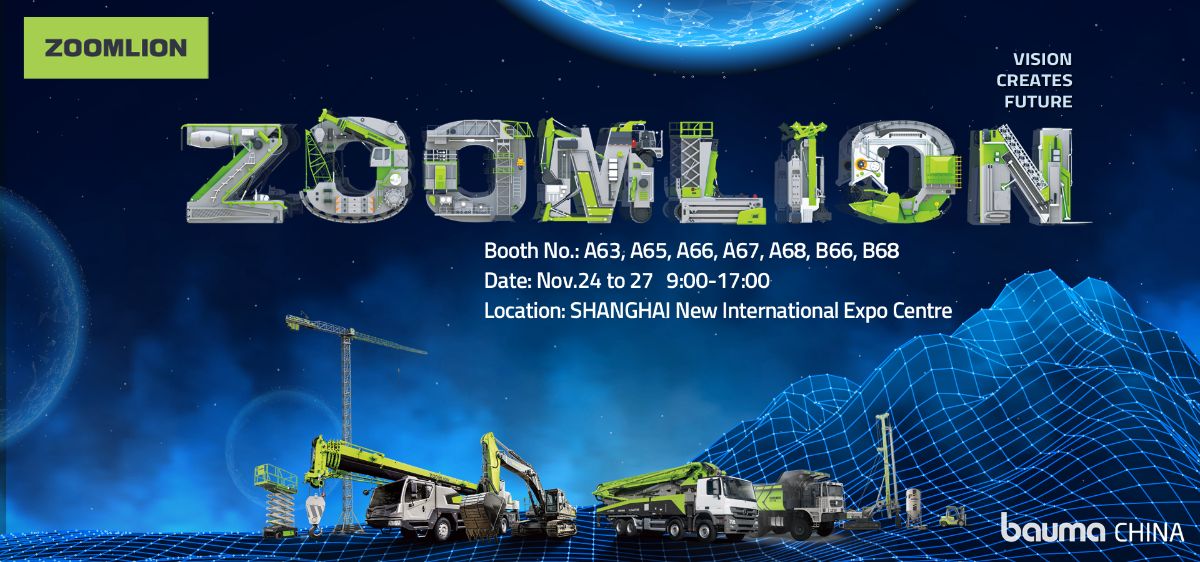 At bauma China 2020, ZOOMLION will have the largest outdoor exhibition area among all exhibitors. Also, it will be the largest exhibition area that the company has ever built since its participation in this grand event. ZOOMLION will present more than 50 products, covering nine product lines, to demonstrate its extraordinary strength as a giant in the engineering machinery industry. The products, with the theme of "New Future of Intelligent Manufacturing", will include engineering cranes, construction cranes, concrete machinery, earthwork machinery, aerial work machinery, foundation construction machinery, industrial vehicles, dry-mixed mortar equipment, as well as some mysterious equipment for the new field.
Highlight 2: New Technologies and Products are Surging Forward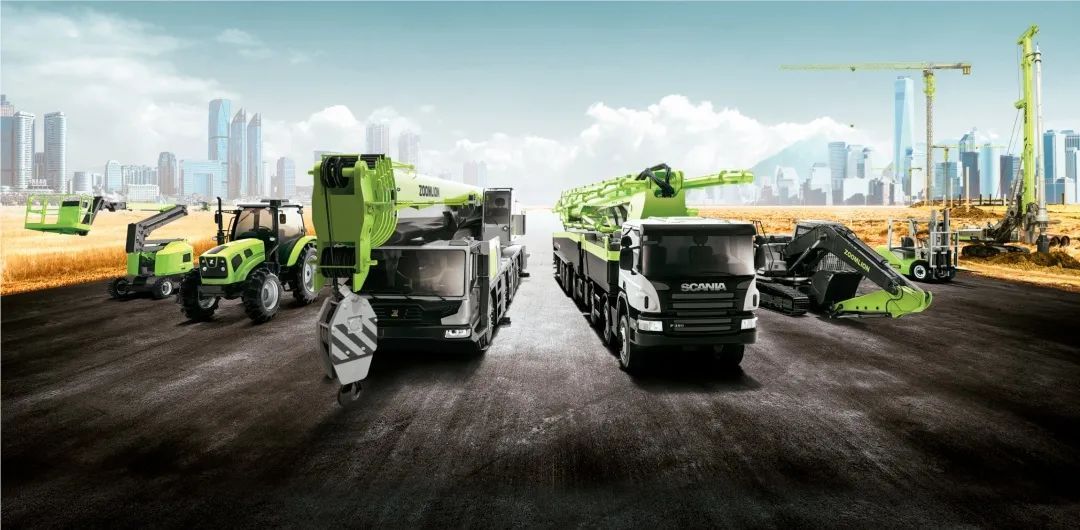 Industry-leading technologies, such as "hollow boom", "carbon fiber-reinforced concrete pipe", "intelligent hoisting" and "ETI intelligent control system", are becoming new features of ZOOMLION's concrete machinery, engineering cranes, construction cranes and other products. Not only will these new technologies be unveiled with ZOOMLION's knock-out products, but the company's second echelon products will also shine the "light of technology". They include the dry-mixed mortar equipment complete with the world-leading patented ultra-high-precision automatic powder metering system Powerdos, the world's tallest self-propelled straight-arm aerial work platform, and the sucker that has filled a gap in the domestic market. Additionally, ZOOMLION will release a number of new energy-powered products, such as the world's first pure electric truck crane, pure electric mixer truck, lithium battery and hybrid power aerial work platform, pure electric and hydrogen energy industrial vehicles.
Highlight 3: Intelligent Manufacturing and Management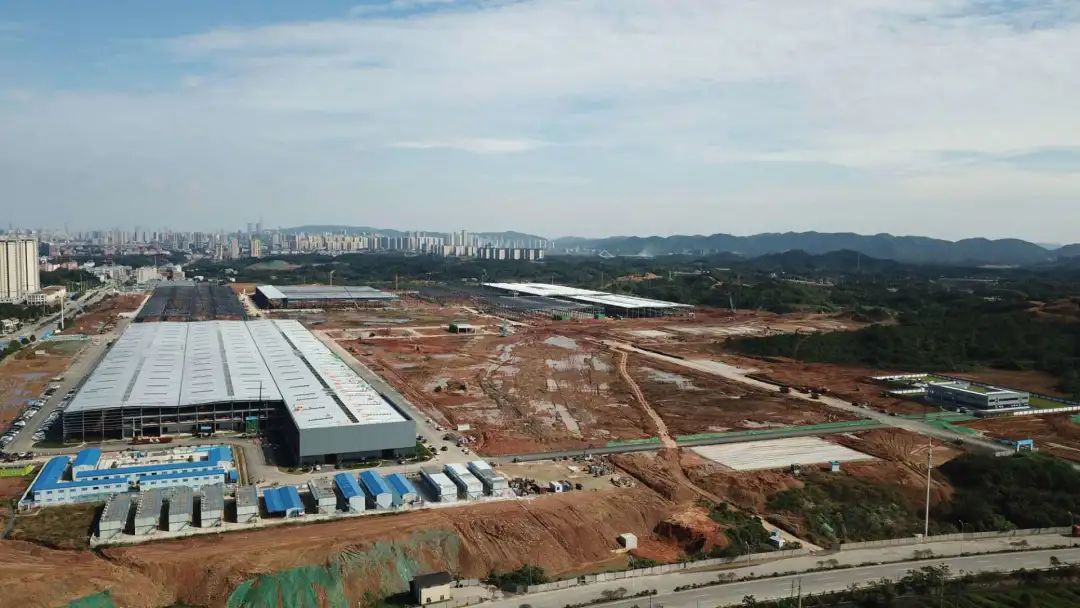 At bauma China 2020, ZOOMLION will give an exhibition of its 4.0A intelligent products and intelligent management development results. ZValley will connect new heights of intelligent manufacturing – the ZOOMLION Intelligent Industrial City – through the 5G technology to hold an exhibition on the cloud. The "Hello, Green" human-computer dialogue system will provide a glimpse of ZOOMLION's latest development in intelligent management.
Highlight 4: Stepping into the Mining Field with New Product Launches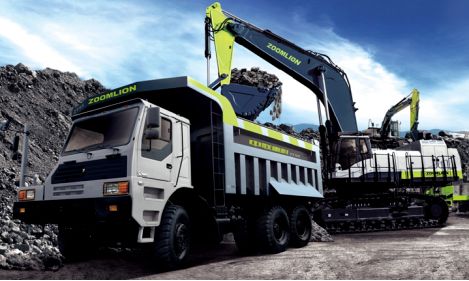 ZOOMLION mining machinery, a new segment of the company, will make its debut at bauma China 2020. The ZOOMLION mining machinery division will impress the audience with two new products. Building on the existing mining machinery technology while pursuing innovation, the ZOOMLION mining machinery division is committed to developing the mining machinery and equipment that is more reliable, efficient and intelligent.
Highlight 5: Zoomlion Global Live Stream: bauma CHINA 2020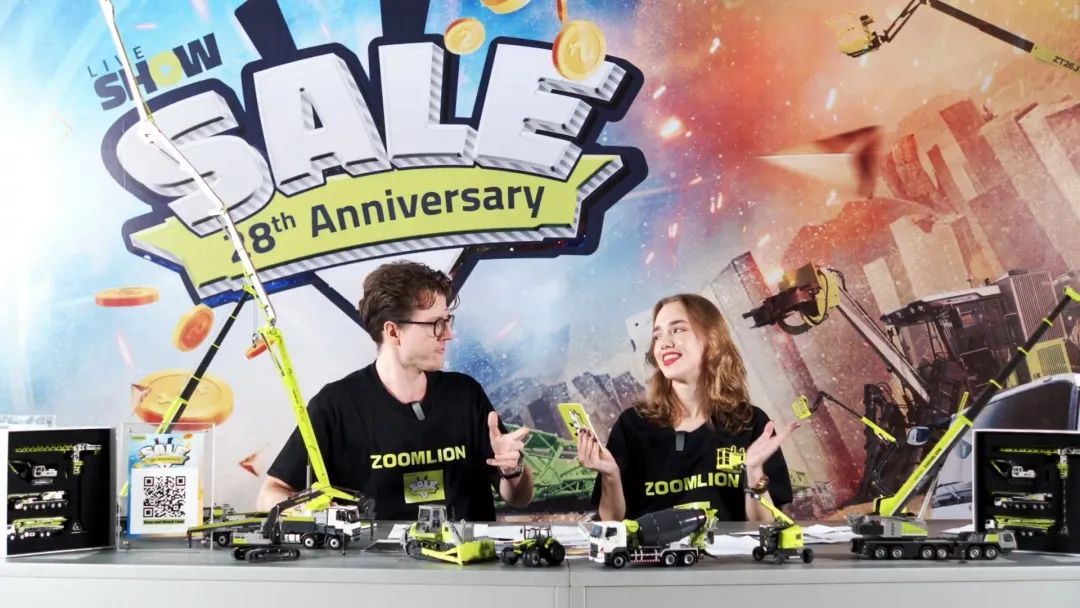 As an industry trendsetter, ZOOMLION has long introduced live broadcast. At bauma China 2020, which will be held in Shanghai, it will introduce live broadcast to the exhibition for the first time. Through online interactions, the offsite audiences at home and abroad will be able to watch the exhibition in real time.
SOURCE: ZOOMLION