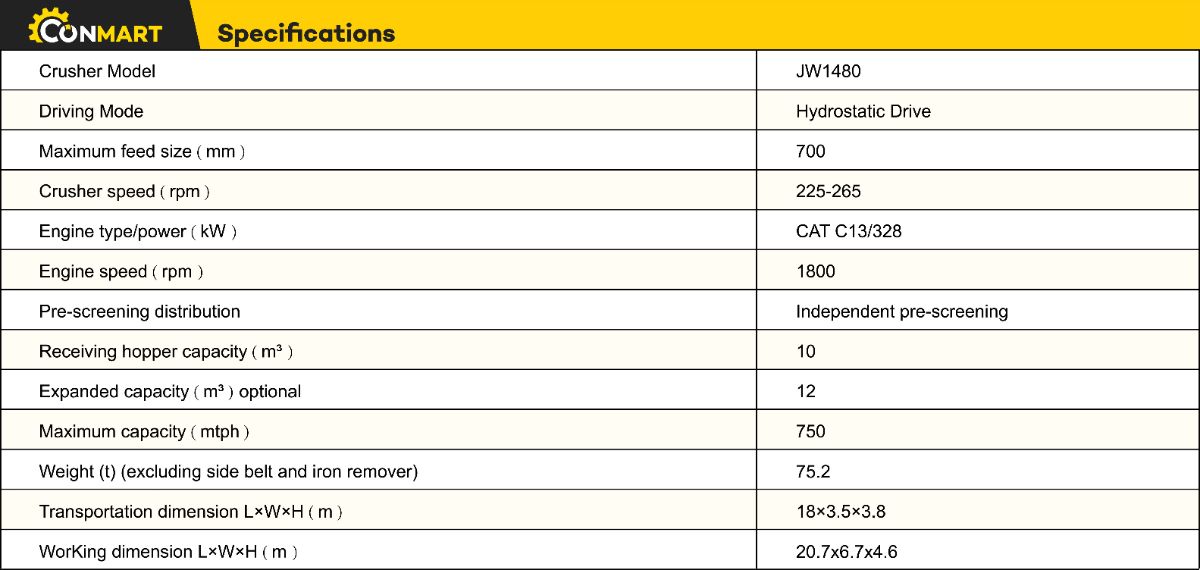 The NFJ1480 is a high performance and aggressive tracked mobile jaw crusher. It's equipped with the CAT C13 industrial power unit and wireless remote control. It gives optimum production in a range of applications, including quarrying, mining, demolition and recycling.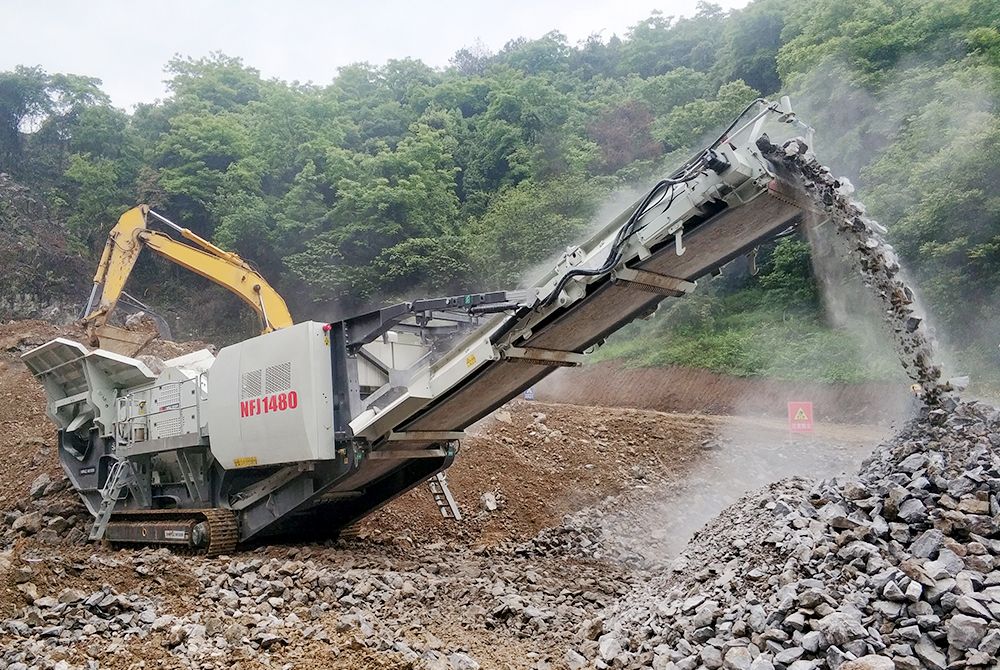 Founded in 1991, Fujian South Highway Machinery Co., Ltd. (NFLG) is a leading supplier of mixing equipment and integrated solution. Its core business covers the design and manufacture of multiple mixing plants. NFLG has also been expanding the product line with multiple overseas partners to further enhance the performance its equipment. It aims to be a world class manufacturer of concrete mixing plant, asphalt mixing plant, dry mortar mixing plant, crushing plant, dry sand making plant, solid waste recycling, burner, and concrete batch.

The information provided above is based on the official website of NFLG.