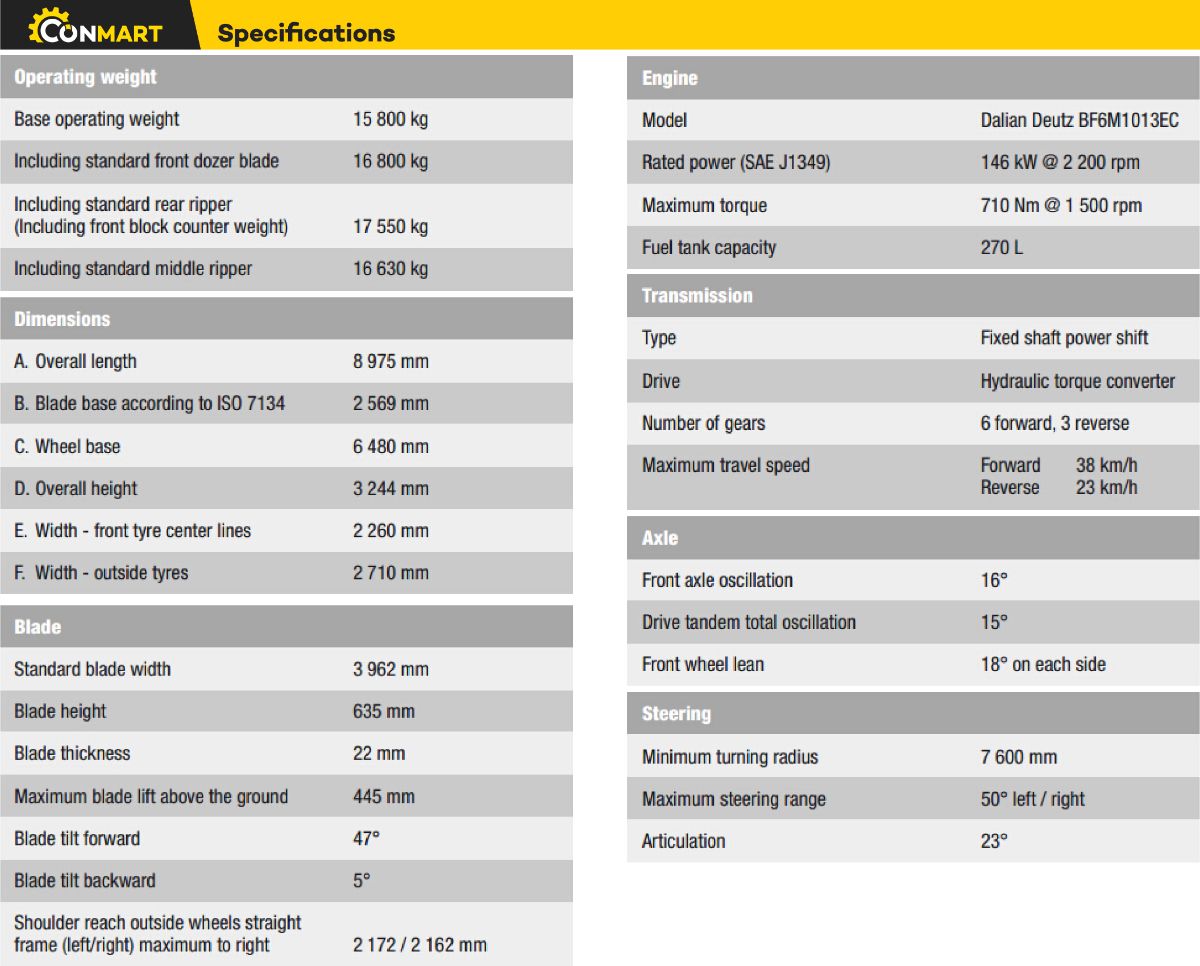 The Deutz BF6M1013EC powered SDLG motor grader features a 13-foot wide blade with a pull of 9,990 kg.The VHP model gives the operators greater control over the grading process with the freedom to shift from manual to automatic transmission when they choose.
It also fitted with a piston pump hydraulic system that always delivers the optimum oil flow to the hydraulic functions, regardless of engine speed. In this way, Variable horse power (VHP) allows the operator to concentrate on grading, while the machine focuses on being more fuel-efficient.
About SDLG
Founded in 1972, Shandong Lingong Construction Machinery Company Co., Ltd. (SDLG) is a manufacturer and supplier of earthmoving and construction equipment. Its product range consists of wheel loaders, excavators, backhoe loaders, soil and asphalt compacts, and motor graders. SDLG has a strong market position in wheel loaders and has successfully entered the excavator market with technological support from Volvo CE.