The third CICEE officially kicked off at the Changsha International Convention and Exhibition Center from May 12 to 15, 2023. As one of the largest and most influential professional exhibitions in China's construction machinery industry, the exhibition has 13 indoor pavilions, 8 outdoor exhibition areas, and 23 themed areas, with an exhibition area of 300,000 square meters; a total of 1,502 companies from around the world participated in the exhibition. Among them, 35 of the world's top 50 construction machinery brands participated in the exhibition, and more than 20,000 pieces of equipment were exhibited. During the four-day exhibition period, the cumulative number of visitors exceeded 350,000, including more than 30,000 overseas visitors, creating a total transaction volume of 53.6 billion yuan!
It is reported that this exhibition focuses on the theme of "high-end, intelligent, green - a new generation of construction machinery", showing the latest equipment technology and product solutions in the field of construction machinery to the global audience, and providing technological innovation and innovation for the construction machinery industry.
Record Breaking
This exhibition is the first large-scale international exhibition after the implementation of the "National IV" standard for construction machinery. Fully demonstrate the new products upstream and downstream of the entire construction machinery industry, new technologies, new materials and new solutions, and strive to create a value exchange platform. The exhibition hall will set up concrete machinery, crane machinery, construction machinery, earthmoving machinery, scraper machinery, road machinery, marine machinery, special engineering vehicles, tunnel engineering machinery, piles, etc. There are 17 special areas for construction machinery, logistics machinery, aerial work vehicles, mining machinery, underground engineering equipment, municipal engineering equipment, construction machinery accessories, and financial services.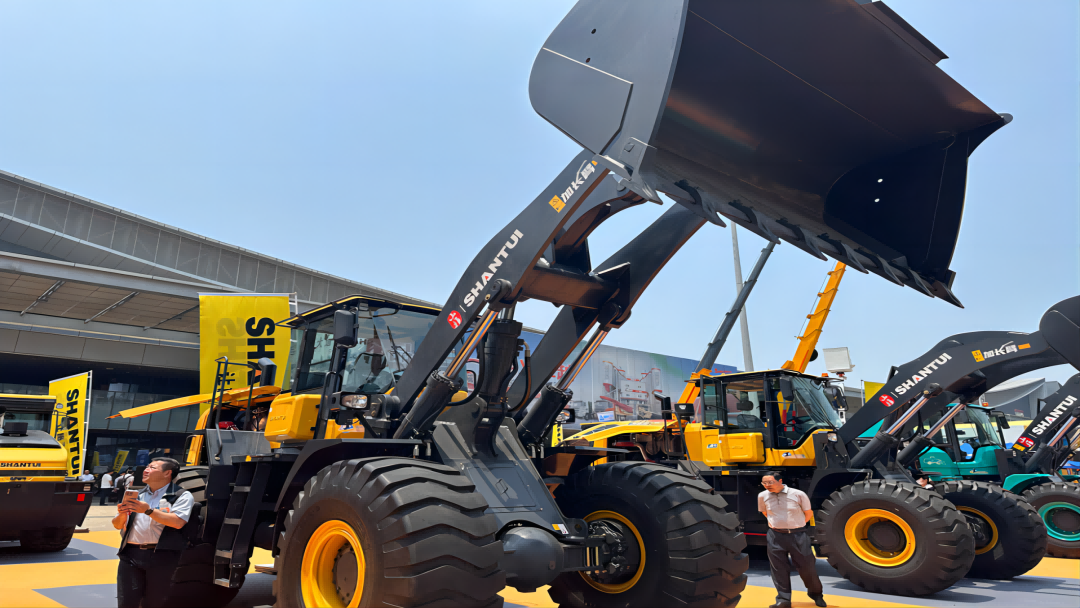 Exhibition Highlights
There are many highlights in this exhibition, especially in the field of mechanical technology and intelligence, and many innovative and forward-looking products are exhibited. The first is unmanned construction equipment. A number of unmanned mechanical driving schemes were displayed at the exhibition site. Autonomous navigation was realized through multi-sensor fusion such as vision, radar, and lidar, and intelligent operations in many construction scenarios were realized. The second is intelligent construction machinery. Several exhibitors at the exhibition demonstrated intelligent and digital control solutions for mechanical operations, and realized intelligent management and control through big data, cloud computing and other technologies. Third, innovative products in new materials and energy sources. A variety of construction machinery made of lightweight materials and a variety of environmentally friendly construction machinery using new energy were exhibited at the exhibition, making contributions to environmental protection and sustainable development. Actively contribute.
Zoomlion has brought the world's largest all-terrain tonnage crane ZAT24000H. The height of the equipment reaches 175 meters after installation and deployment, which is the highest in the whole field of equipment. It is also the world's first star product, such as the new steel-based composite boom pump truck, with completely independent intellectual property rights.
Sany 71-meter and 65-meter S-series full-regulation pump trucks, the "wind power tool" 750-ton all-terrain crane show off their muscles, and the golden partner composed of the "Mine Overlord" SY650H-S and the "hard-core King Kong" SKT105S is mighty and domineering. The Sany electric corps composed of 28 sets of various machines shocked the assembly, basically covering the whole series of products, and fully demonstrated Sany fruitful achievements in the field of electrification.
SINOBOOM 60-meter ultra-high straight arm TB58RJ Plus features 5-section synchronous arm telescopic technology and patented X chassis. Caterpillar and its subsidiary SEM exhibited the latest "National IV emission" series of excavators, motor graders, bulldozers and loaders for the first time in China. More than 10 models of Liugong's electric star equipment were unveiled. Hitachi's 90-ton excavator, Volvo's large paver and other products on display are all China IV emission standards. Terex exhibited the J-1175 crawler crusher and heavy screen 883+ specially exhibited from the UK for the exhibition, both of which are classic models in the mobile crushing and screening industry.
Create a world-class International Exhibition
Azerbaijan's Ambassador to China Genali Akram said that Changsha is known as the "Capital of China Construction Machinery", and the International Construction Machinery Exhibition has established an important platform for us to directly contact exhibitors and learn about the latest developments in the industry. As an important country along the Belt and Road, Azerbaijan is willing to continuously deepen exchanges and cooperation with Chinese enterprises in infrastructure, logistics, energy, tourism, agriculture, and information and communication technology.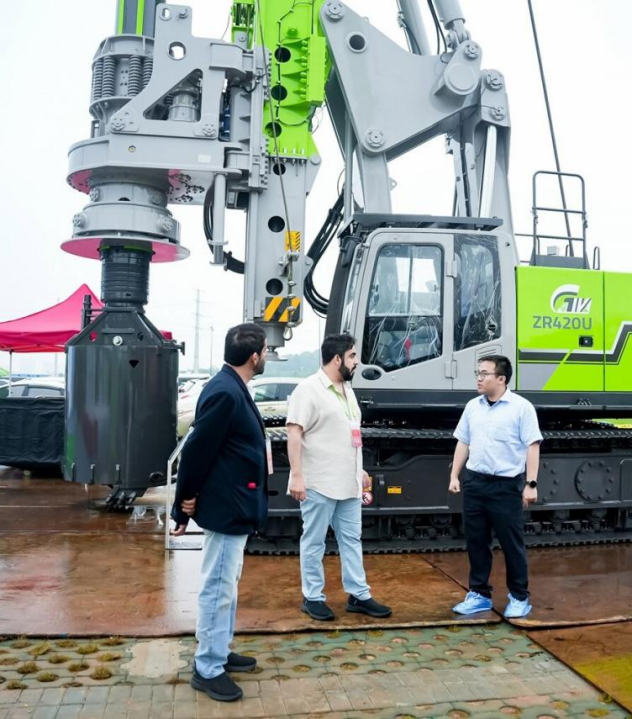 During the exhibition, the organizing committee and exhibitors invited more than 2,000 international buyers from construction contractors, builders and lessors from 60 countries to participate in the exhibition. The degree of globalization of CICEE has significantly improved. It is no longer empty talk for China Machinery to go overseas and take root overseas. Excellent products+ comprehensive services have won the favor of overseas customers. The history of CICEE reflects the rapid development history of China's construction machinery industry, and also shows China's more confident and open attitude towards construction machinery.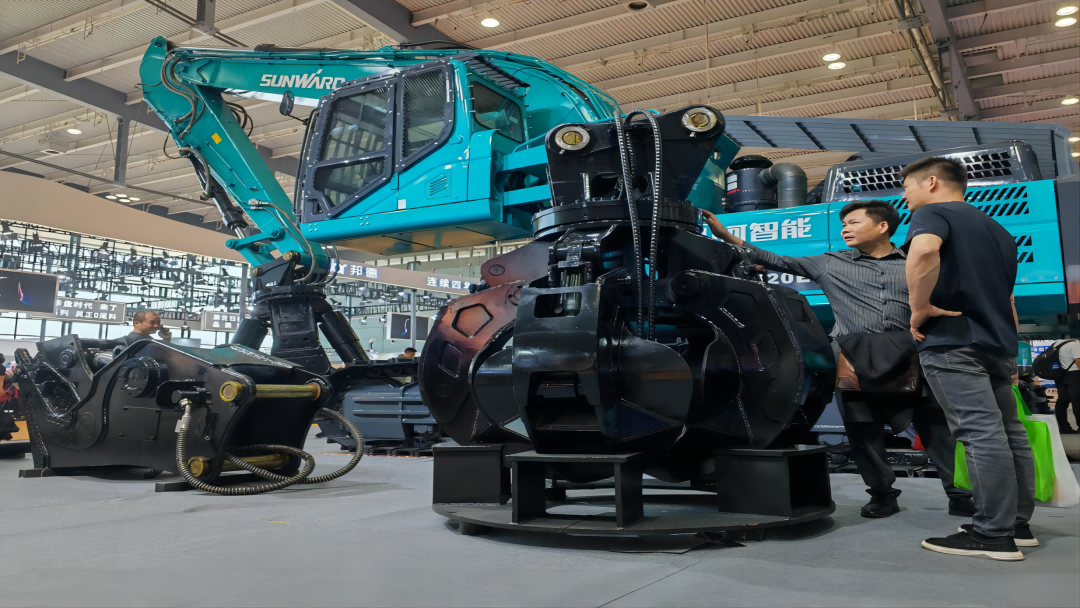 Guide the Innovation and Development of the Construction Machinery Industry
This year's CICEE is not only a commodity exhibition, but also a grand event for industry exchanges and technology exploration. During the exhibition, the organizer organized a number of high-end forums, supplier matching negotiations and other activities, and built a platform for participants to exchange and share, and jointly discuss the development direction of future mechanical technology, digital strategy and other fields.