During the 3rd Xiong'an Engineering Machinery Exposition (Sep 10-Sep 12,2020), Zoomlion AWP brought its all-electric scissor lift ZS0607HD-Li, articulated boom lift ZA20JE and the telescopic boom lift ZT26J to showcase its high performance in operation and energy-saving that powered by the smart manufacturing.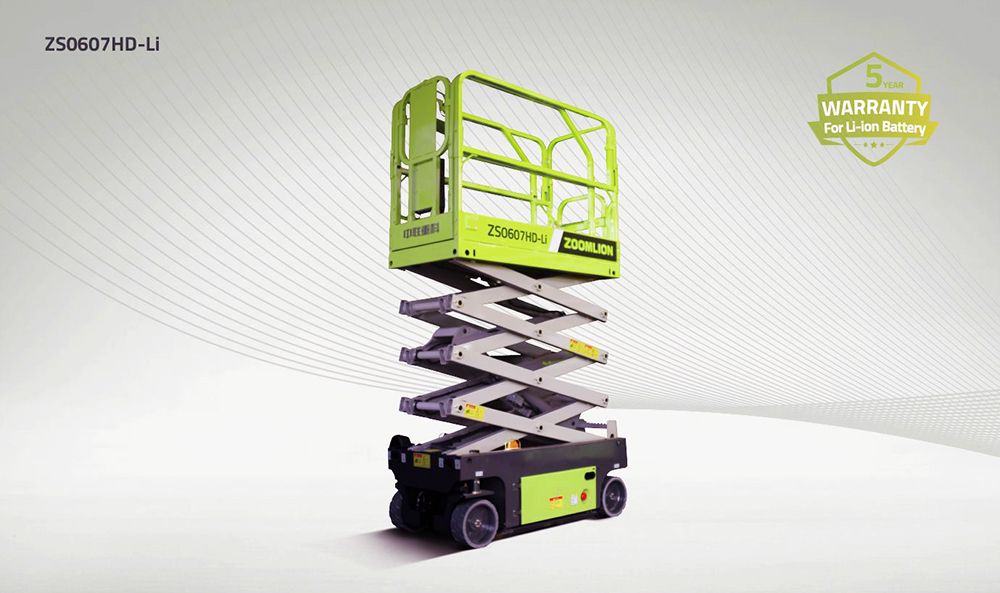 ZS0607HD-Li all-electric scissor lift has a working height of 7.87m and 230kg lifting capacity with hydraulic drive motors and Lithium power. Its Li-ion batteries have a 5-year warranty with triple longer life than the traditional lead acid ones. With Smart Battery Management System (BMS) and the preheating function built-in for cold weather regions as low as -20°C, this series boost productivity and operator confidence with safety power.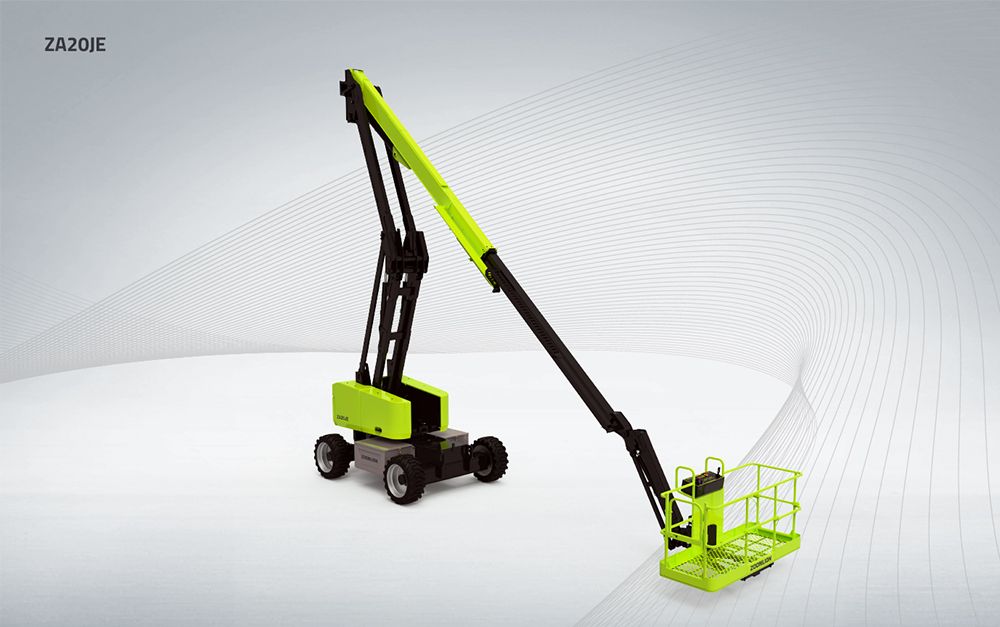 ZA20JE adopts a center layout and has a great structural rigidity. Excellent energy management system gives longer running time and improves battery life. The accurate and efficient AC drive system provides strong power and smooth control. Advanced dual control system (valve control + pump control) offers an energy-saving and efficient operation. With low noise, zero emissions and easy maintenance, this boom lift is ideal for indoor applications.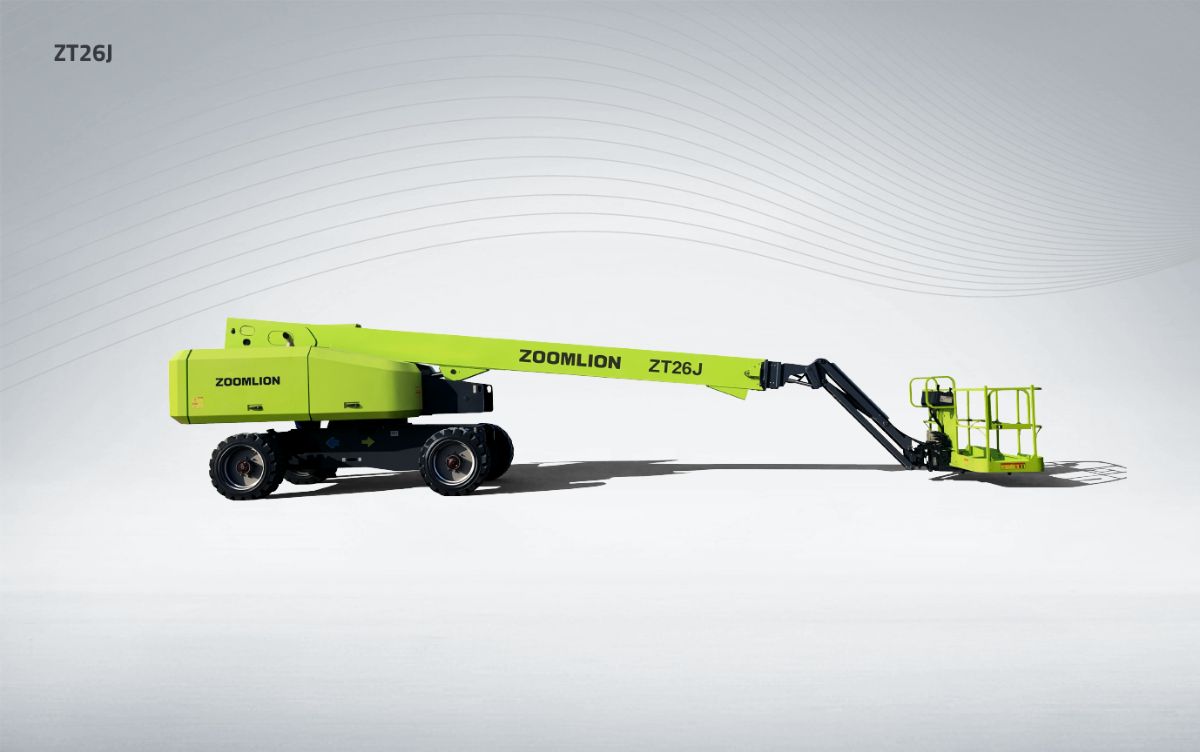 ZT26J features modularized design, light weight, commonalization and intelligence and provides a large lift capacity and high reliability. Four-wheel drive and oscillating axle system greatly improves off-road performance. With a gradeability of 45%, it is designed to easily maneuver in tight spaces on construction and industrial sites. Lubrication-free boom system minimizes equipment holding costs. Swing-out engine tray makes regular maintenance more convenient. Standard 2.44x0.91 m platform offers capacious and comfortable working space. Standard jib increases the maneuverability and provides a larger range of motion.