Recently, Zoomlion Europe has worked closely with CIFA to have its high-end tower crane T7020-12H to be delivered to the largest rental company in Slovenia.
The T7020-12H tower cranes were to be delivered from Italy amid a total lockdown in the country. In spite of this, Zoomlion and CIFA worked together, actively coordinated with relative parties and finally being granted the permit for the shipment." said Li Zongshan from Zoomlion Europe.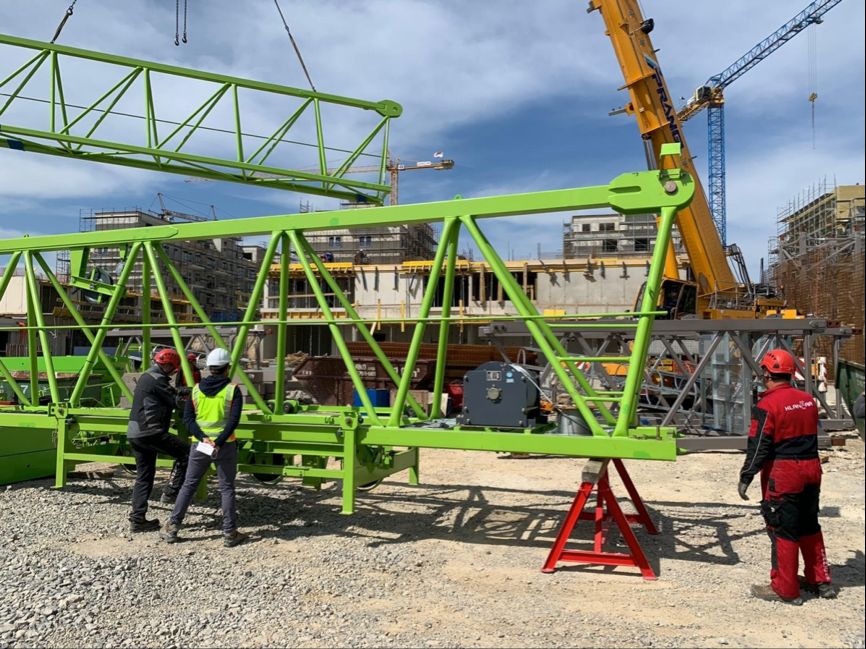 Local staffs were assembling the tower crane on the jobsite in Slovenia.
"The number of personnel for onsite transshipment and installation was under strict control, and they were protected with proper medical supplies and required to keep a safe distance from each other. " said Andrea, the regional manager responsible for Zoomlion's CIFA European tower crane business.
"Zoomlion T7020-12H tower cranes, used in this project, are the first exports from our company to Slovenia," said Li Zongshan. In recent years, the European tower crane business is booming. In order to have a bigger share in the European high-end tower crane market, Zoomlion built the CIFA Europe in 2019 and earned the trust of our European customers."
Manufactured by adopting Germany's JOST flat-head technology and three major mechanisms for full frequency conversion, the T7020-12H tower crane, a highly intelligent small and medium-sized flat-head tower crane as a star product of Zoomlion, features high operation stability with reliability. The equipment has a maximum hoisting load of 12 t and a maximum tip load of 2 t completely meets the requirements of hoisting steel bars and prefabricated blocks used in the construction project of residential buildings.