SUNWARD held the delivery ceremony of its largest rotary drilling rig SWDM600 to the Philippines on June 11 at its headquarters in Changsha.
The in-house developed 210t VOLVO powered rotary drilling rig has a digging capacity of 145m with a maximum drilling diameter of 3.5m. According to SUNWARD, the SWDM600 will be applied to the piling foundation work of the cross-sea bridge construction in the region once it arrived.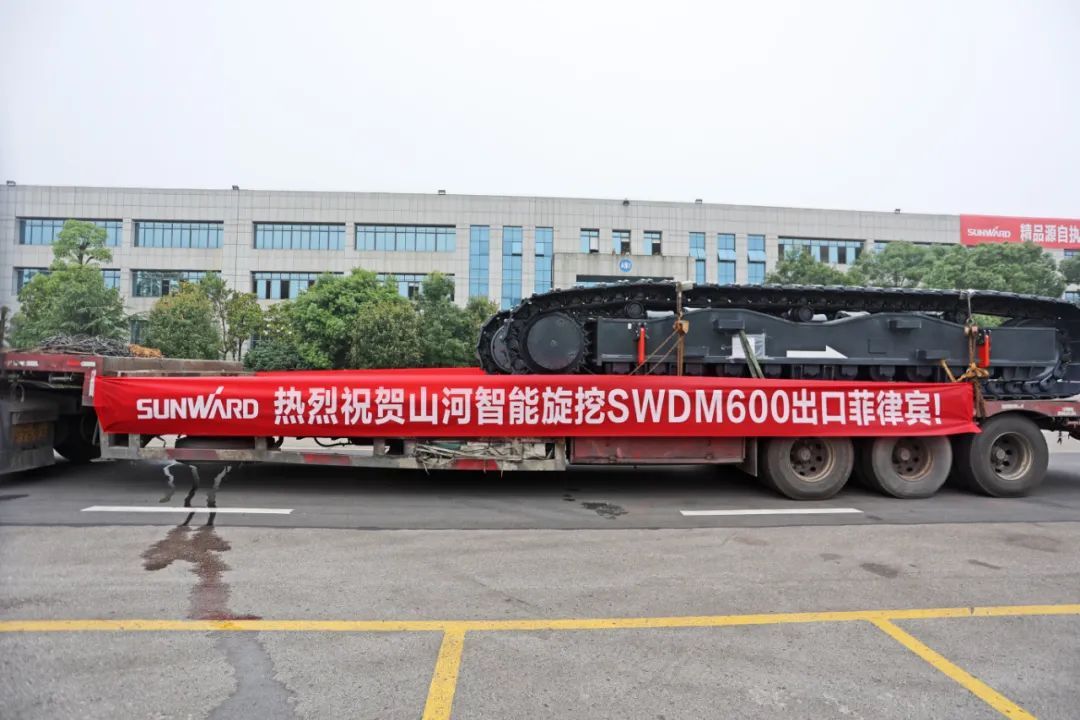 For the safety throughout the long-distance transportation, SUNWARD has developed the self-loading and unloading chassis to make it possible to be quickly separated and assembled onsite with the telescopic outriggers.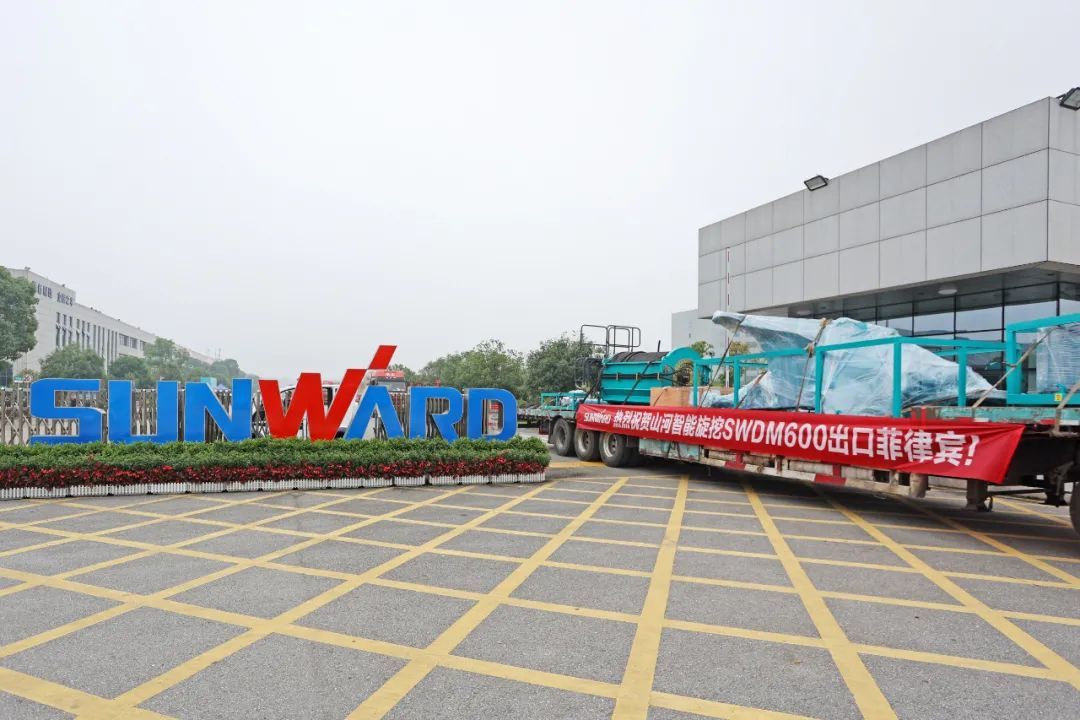 On top of that, the multi-directional camera offers an all-round visibility encompassing 360°, combined with sound and light alarms, plus the emergency stop buttons to ensure a complete safety.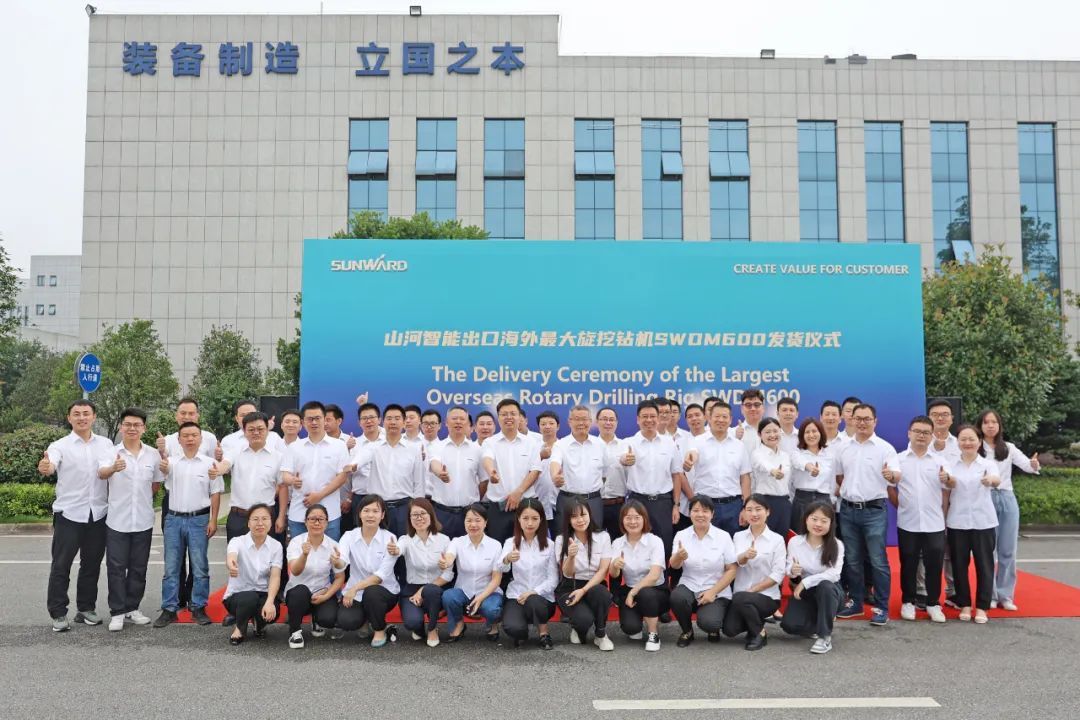 In order to increase the working efficiency, SWDM600 is supported with a multi-speed drilling mode. The operator are able to choose the best running mode that fits the actual stratum and piling requirements. In addition, it is also equipped with centralized lubrication system to give you peace of mind for your daily maintenance.
SOURCE: SUNWARD