The Cummins powered STARKE hydraulic impact hammer has ram weight ranging from 4 to 160 tons. It's capable of driving precast concrete piles, steel pipe piles, straight piles and piles in marine works. The operators can switch between automatic and manual modes with low noise operation.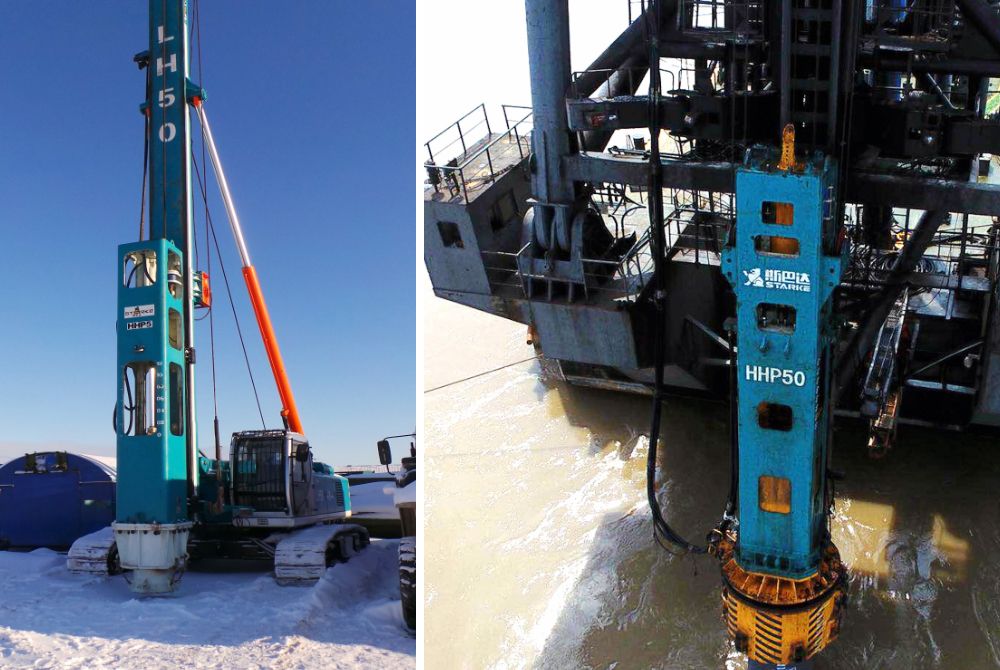 STARKE HHP Series hydraulic impact hammers operating under extreme conditions.
Founded in 1993, Guangdong Liyuan Hydraulic Machinery Co., Ltd. has been a leading manufacturer of piling machinery in China. Its STARKE product line includes hydraulic impact hammer, hydraulic vibratory hammer, hydraulic power pack, LH series crawler piling machine, diesel pile hammer, hydraulic pile pressing machine, foot-step piling rig, JUS series crawler piling rig, rotary drilling rig, high energy rock breaker and HHD series deep water hydraulic impact hammer.
The information provided above is based on the official website of STARKE.