Recently, LiuGong unveiled 12 new F Series excavators including two all-electric excavators: 922F/906F, as well as a new D series bulldozer in Changzhou.
"The launch of F Series excavators will further improve the 'product matrix' of LiuGong, i.e. meet more than 90% of global differential demand through relevant product combinations, covering large, medium and small tonnage excavators from 1.5 to 90 tons," said Haibo Huang, president of LiuGong Machinery Co.,Ltd.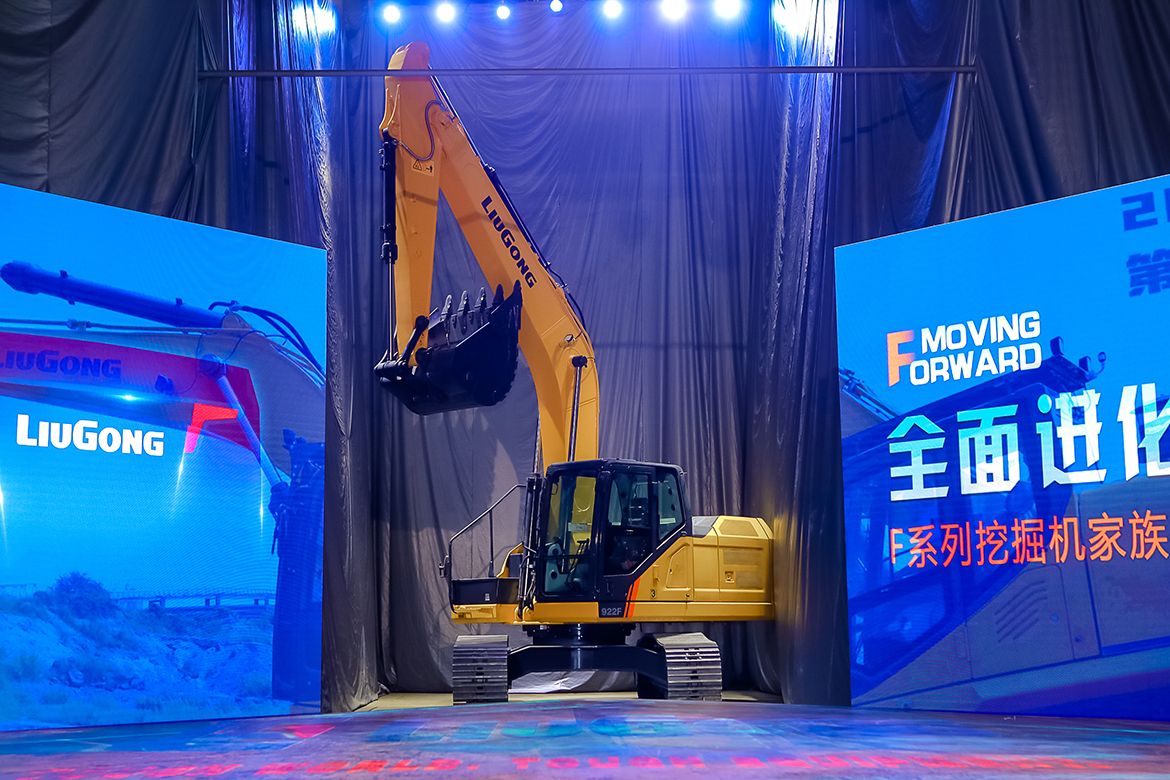 The LiuGong all-electric 922F excavator
"In the early stage of the development of F Series excavators, our technical team visited nearly 1,000 customers in 36 countries across three regional markets and traveled a total of 87,000 km. Being the first platform product developed by LiuGong, the versatility and modularity of the F Series excavators have been greatly improved compared with those of E Series. Among different types of platform products, the parts compatibility can reach 50%." said Jian Liu, President of LiuGong Excavator Research Institute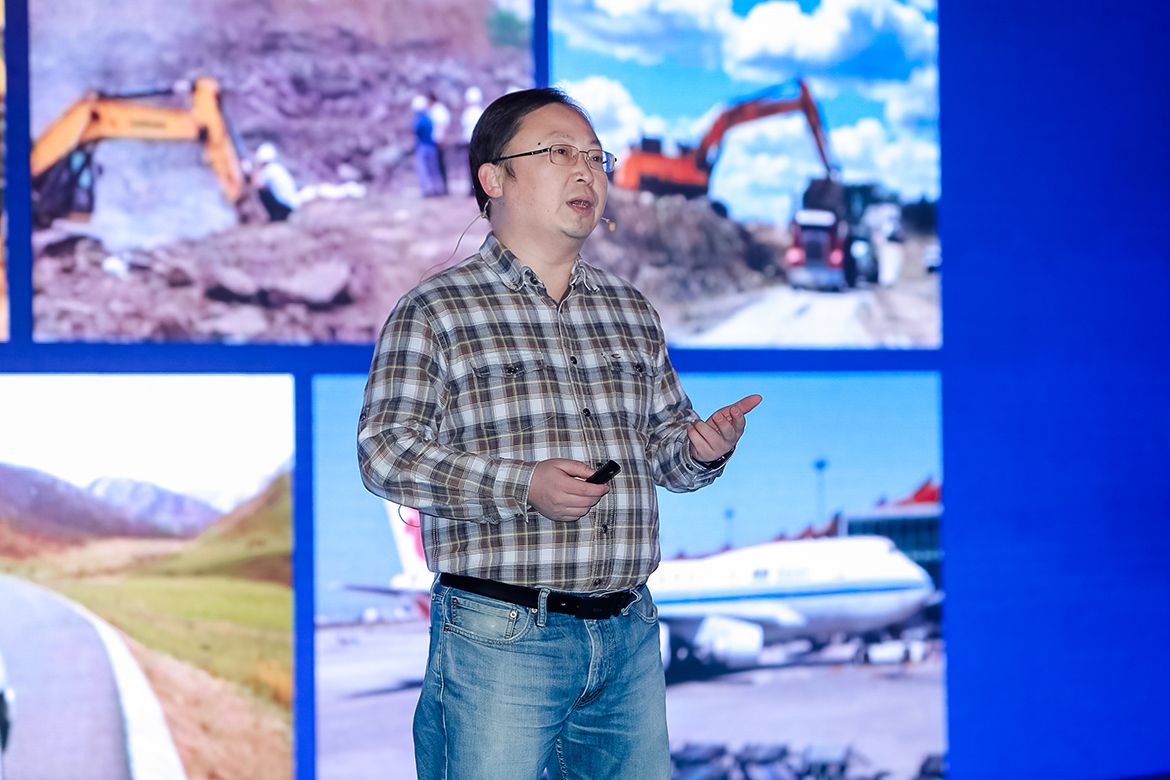 Jian Liu, president of LiuGong Excavator Research Institute
"In terms of product performance, the F series excavators are differentiated with the tonnages. For mini excavators, the R&D team pays attention to the flexibility and efficiency of the models. For medium excavators, the technical team pursues the absolute leading performance, including fuel consumption, efficiency, maintenance cost, etc. As for the large excavator, it is made to ensure high production with high reliability for the mining industry." said Jian Liu, President of LiuGong Excavator Research Institute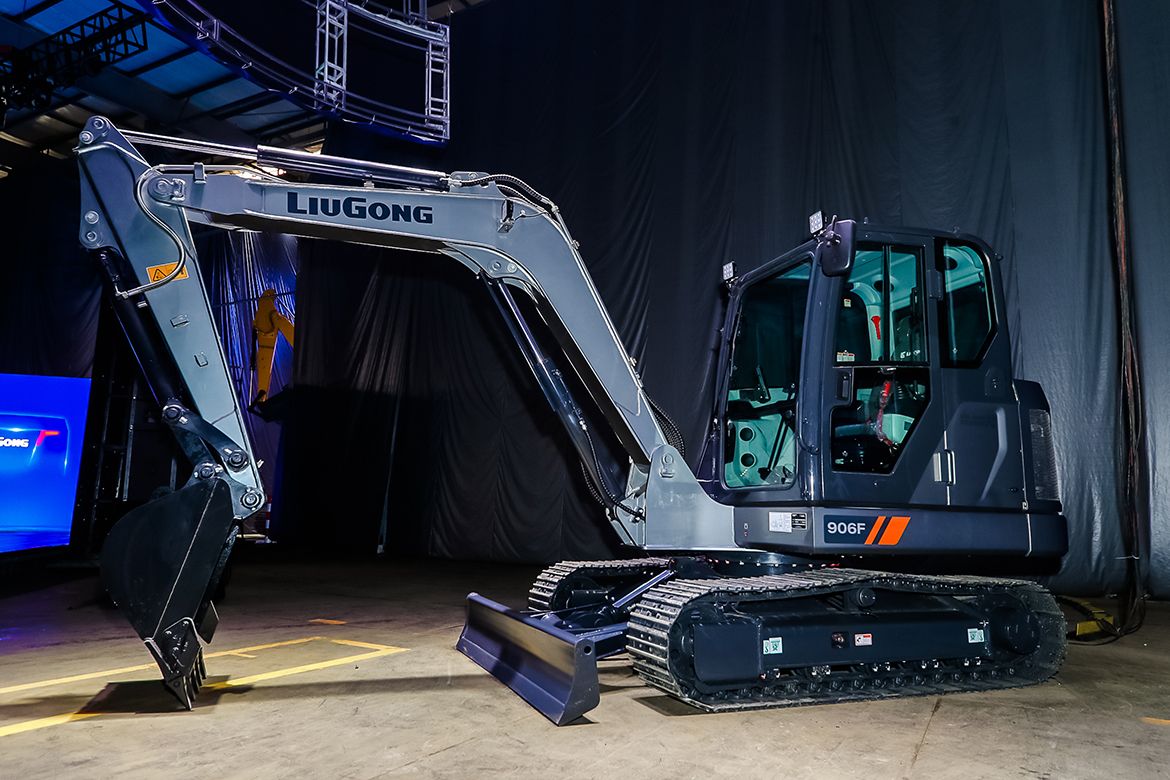 The LiuGong all-electric 906F excavator
According to the report from the field work of LiuGong's technical team in the Sichuan-Tibet Railway tunnel, the all-electric 922F excavator can be used for 8 to 10 hours on one full electric charge of 1.5 hours. In addition, the F series excavator adopts high power permanent magnet motor and high efficiency hydraulic system, which ensure strong power, high efficiency and energy saving. In terms of safety, the strict and harsh tests such as impact, waterproof, fire, acupuncture and vibration ensure the battery has high-level of safety in municipal, port, tunnel, mining and other working conditions.