SINOBOOM, as an established manufacturer of aerial work platforms, will be exhibiting six brand new AWPs at ConExpo2020.
Here's a sneak peek into what's in store for you at booth BL240 of SINOBOOM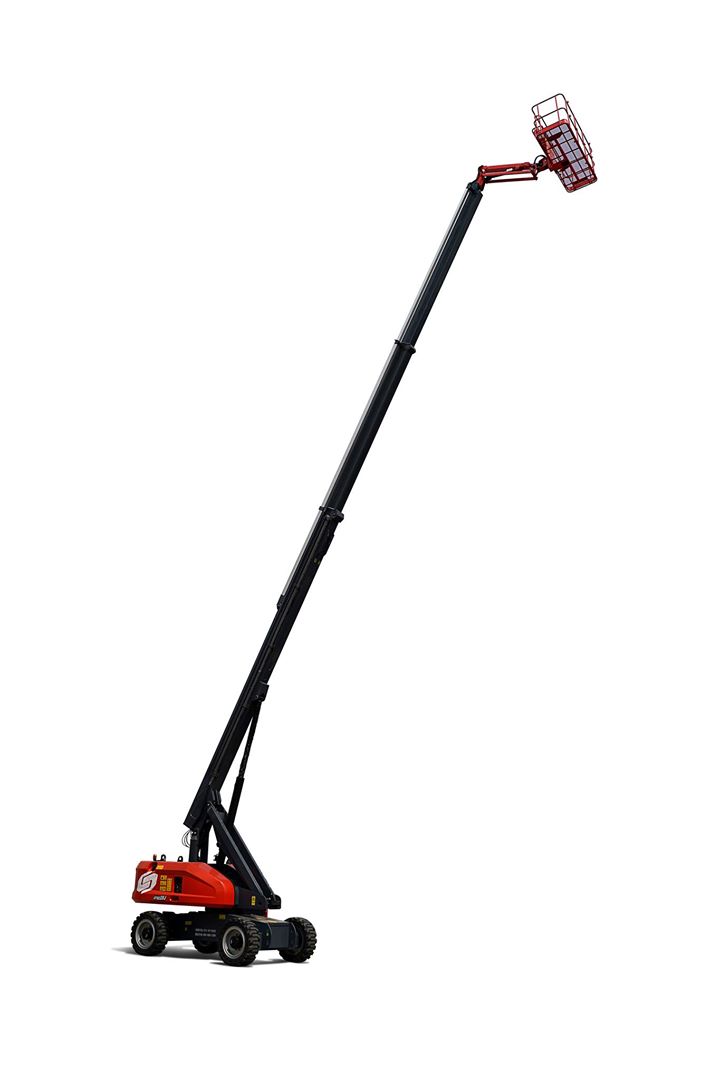 GTBZ28J
Maximum operating height 29.7m/97.4ft, horizontal extension 20m/65.6ft, tilt angle 5°. Able to cover the vast majority of construction heights, a popular model for the leasing industry.
Excellent micro-motion performance – proportional operation for luffing, slewing, telescoping and walking functions, allowing accuracty close to the operational target
Intelligent visualization - a large, high-brightness screen displays parameter calibration, operating parameters, machine information, fault alarm and troubleshooting system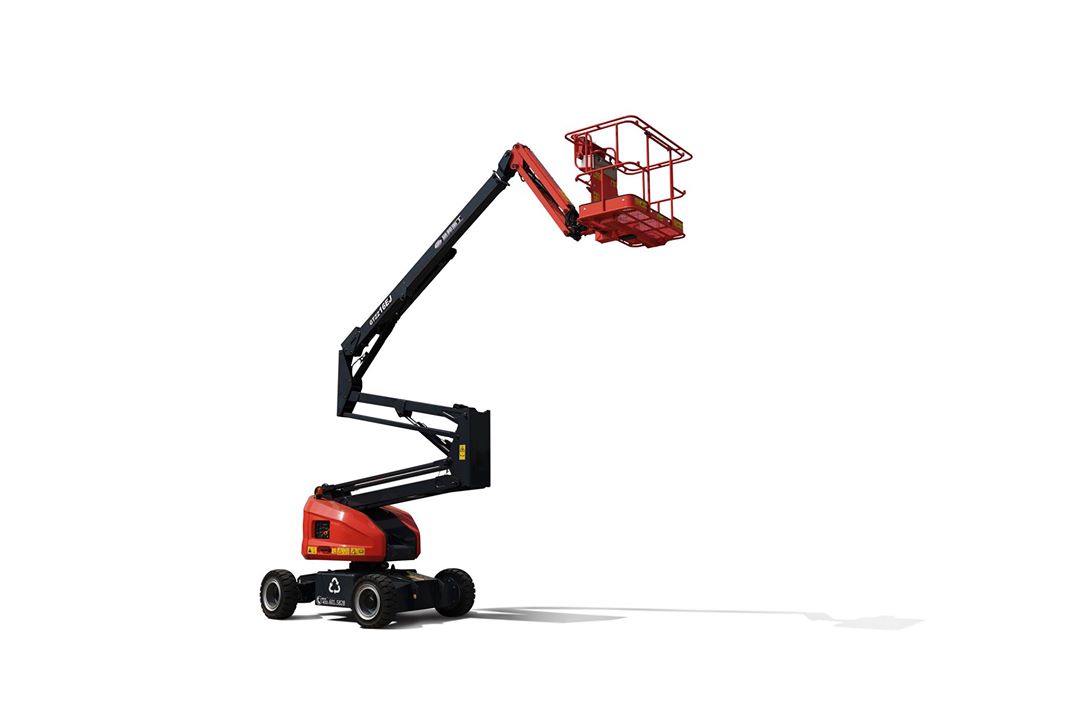 GTZZ16EJ
Maximum working height 17.7m/51.5ft, horizontal extension 9.3m/30.5ft, spanning height 7.8m, tilt angle 5°;
A narrow body of 1.9m/6.2ft, with an almost zero tail sweep of only 50mm/2in, highly suitable for narrow conditions;
The central arrangement of the boom gives even forces to left and right, avoiding skewing of the boom and working platform;
Quiet operation with zero emissions, a long battery life, especially suitable for indoor construction operations.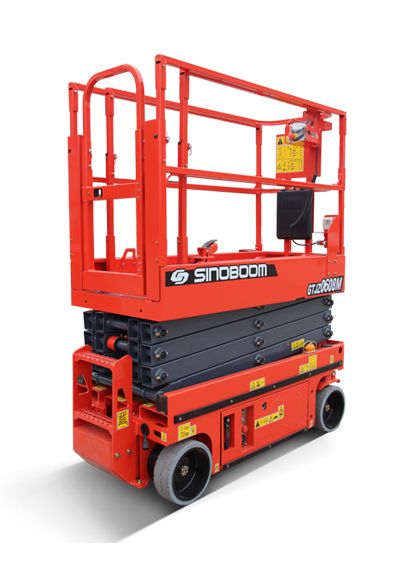 GTJZ0608M
Platform capacity up to 230kg/507lbs;
General use both indoor and outdoor;
Folding guardrails come as standard, convenient for storage and transportation;
Market-proven and durable;
Exceptional battery life.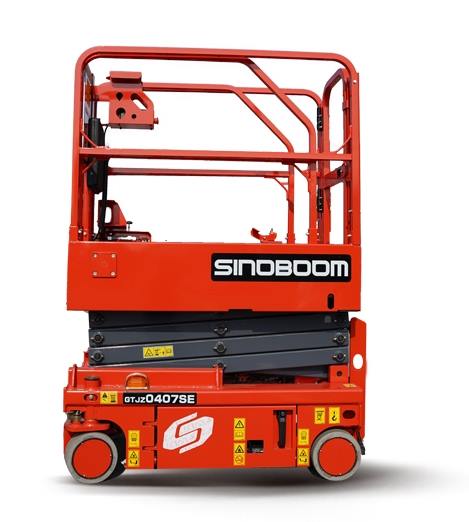 GTJZ0407SE
Platform capacity up to 240kg/529lbs;
Easy access through standard doorways;
Easy access to, and traveling in, elevators;
Double door design for easy maintenance.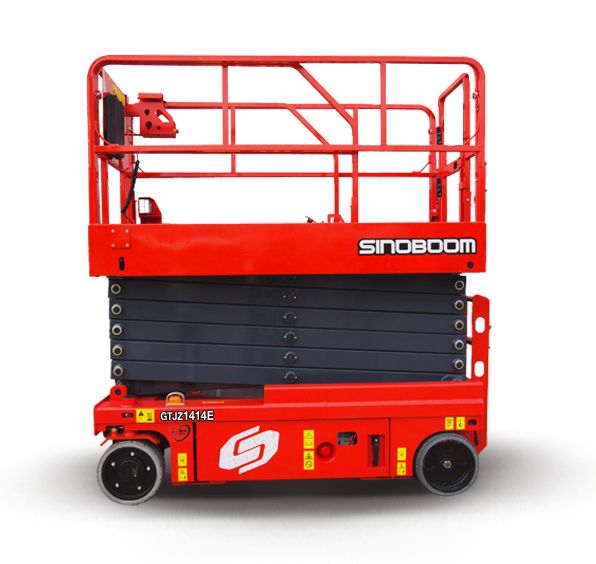 GTJZ1414E
A new design style;
Wider operating platform;
Comes standard with folding guardrails;
Platform-based template design;
Working height of 15.8m/51.8ft.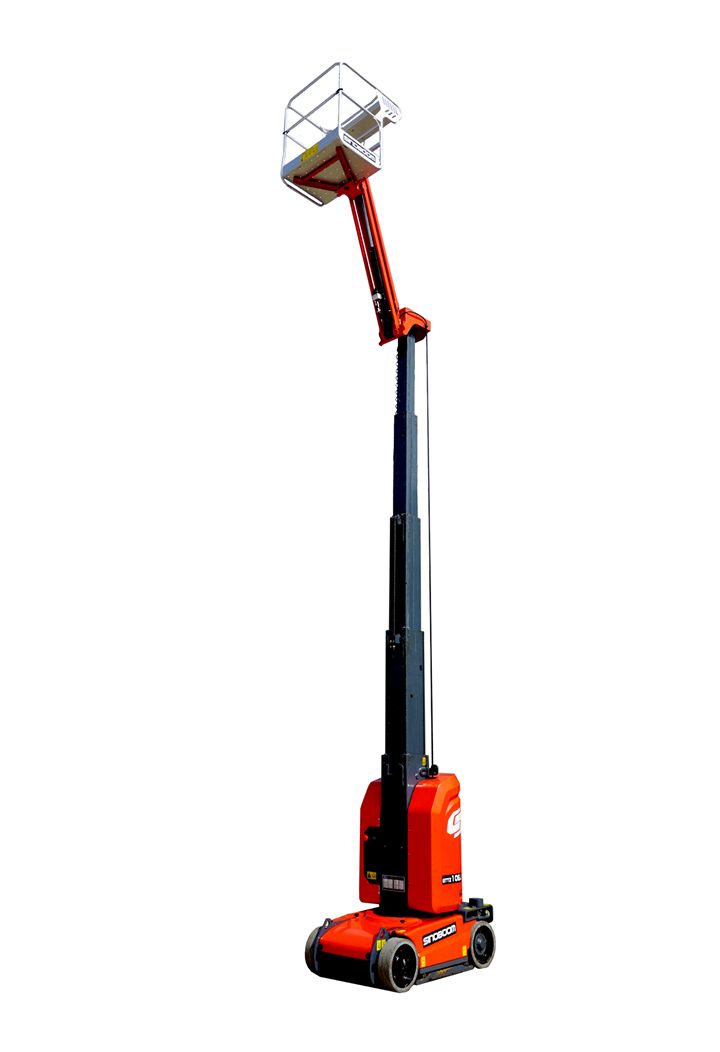 GTTZ10EJ
Unique movable pothole-protection system;
Unique integrated boom disassembly system;
Zero tail sweep, zero turning radius, easy access through standard doorways.